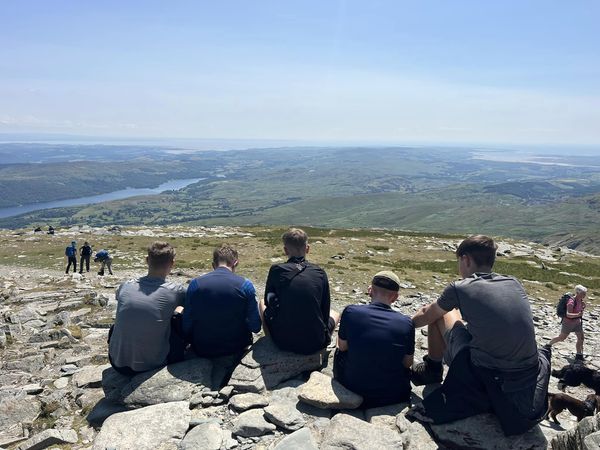 June is always a busy month for Duke of Edinburgh participants at Woodhey High School. This month has seen 66 Bronze and 40 Silver participants complete their qualifying expeditions. Our students have been a credit to the school, tackling challenging weather conditions, remote terrain and early morning starts. They grasped these challenges with the resilience and determination to succeed that we as teachers have come to admire from our students at Woodhey.
Our Bronze expeditions involved students trekking in the Yorkshire Dales from Settle to Malham and then on to Gargrave over 2 days. The weather was hot, and this made walking in the open environment very difficult. Many of our students had never visited Malham or the Yorkshire Dales before and were blown away with the landscapes they encountered along the way, those who had visited before were eager to tell all their teammates about what they could expect from places such as Malham Cove.
At the end of June our Silver participants set off for the Lake District. The weather was forecast to be a mixture of rain and thunderstorms, thankfully this changed however the heat again posed a significant challenge to our students. Two groups had a route that took them to the summit of The Old Man of Coniston, a challenging walk on a cooler day, they made us very proud by reaching the summit. By the third day our pupils were tired but still in good spirits, finishing their walk across Ulpha Fell and along the Eskdale Valley. Members of the public consistently praised the behaviour and attitudes of our students both at the camp sites and along the trails.
Erica, in Year 10, who enjoyed her DofE experience said: 'Ultimately Duke of Edinburgh is not only a challenging experience but also a great bonding and development opportunity.'
Mr Dodd, who leads DofE, said: 'I would like to thank all our participants, parents and volunteers who make the award possible here at Woodhey.'